Adding a new project version
Updated On 24 Aug 2020

1 Minute To Read
---
You can add a certain number of new versions for your project depending on the annual or monthly plan you're on.
In the project dashboard, go to settings menu
Under Project admin, select Localization & Versions
Click on the Add new version button and a side window would slide in (the different parameters explained in the next segment)
After you've added all the details, click on Add at the bottom right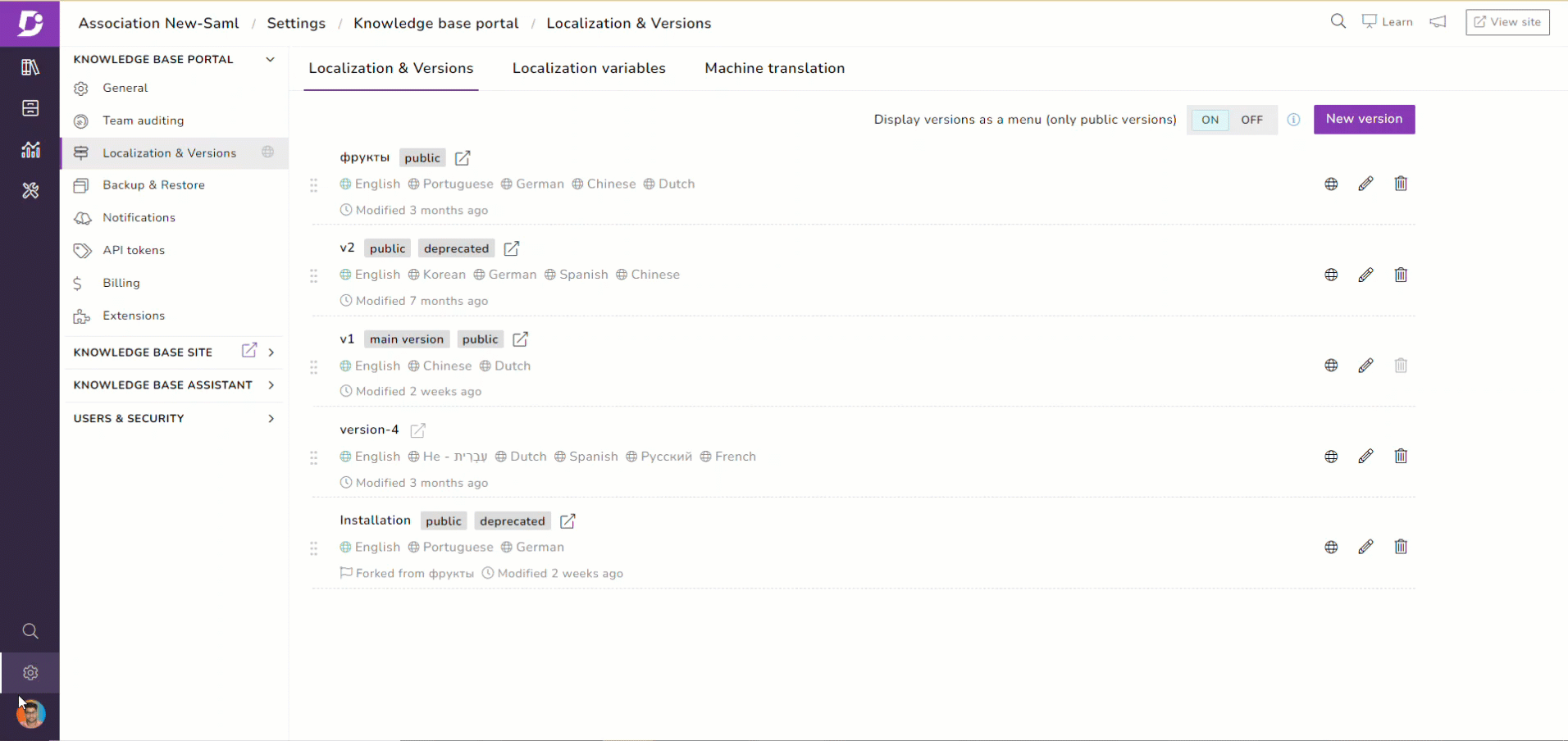 Add new version
Name - Type in the name for your new version. The name can be in your preferred language
Slug URL – Type in your custom URL slug in your preferred language (Cannot be edited after the version is created)
Version status – You can select the status of your new version as beta, public or deprecated. However the Main version should be public and cannot be deprecated
Base version – If you choose Select an existing version, select all or specific categories you'd want copied from the base version and articles from the selected categories would be copied on to the new version that you create. This is optional and if no choice is made, the project automatically copies all articles
But if you want a fresh new version with no categories or articles, choose the Start a fresh version option
Languages – The default language would be English. To add more languages, click on Add new language, select the required languages from the list and click on Apply
You can edit which language you would like to have as the default language by clicking on the more options ••• icon on the side of preferred language and click on Set as default option
Default language
The default language option cannot be edited once the version has been created. However users can Add, Hide, or Delete non-default languages later
Was This Article Helpful?
---