Home Page Builder
Updated On 15 Apr 2020

1 Minute To Read
---
The home page is the first page an end-user will see when they visit your knowledge base. The Home Page Builder lets you customize your your home page by adding links, changing colors, including categories from your knowledge base, and more.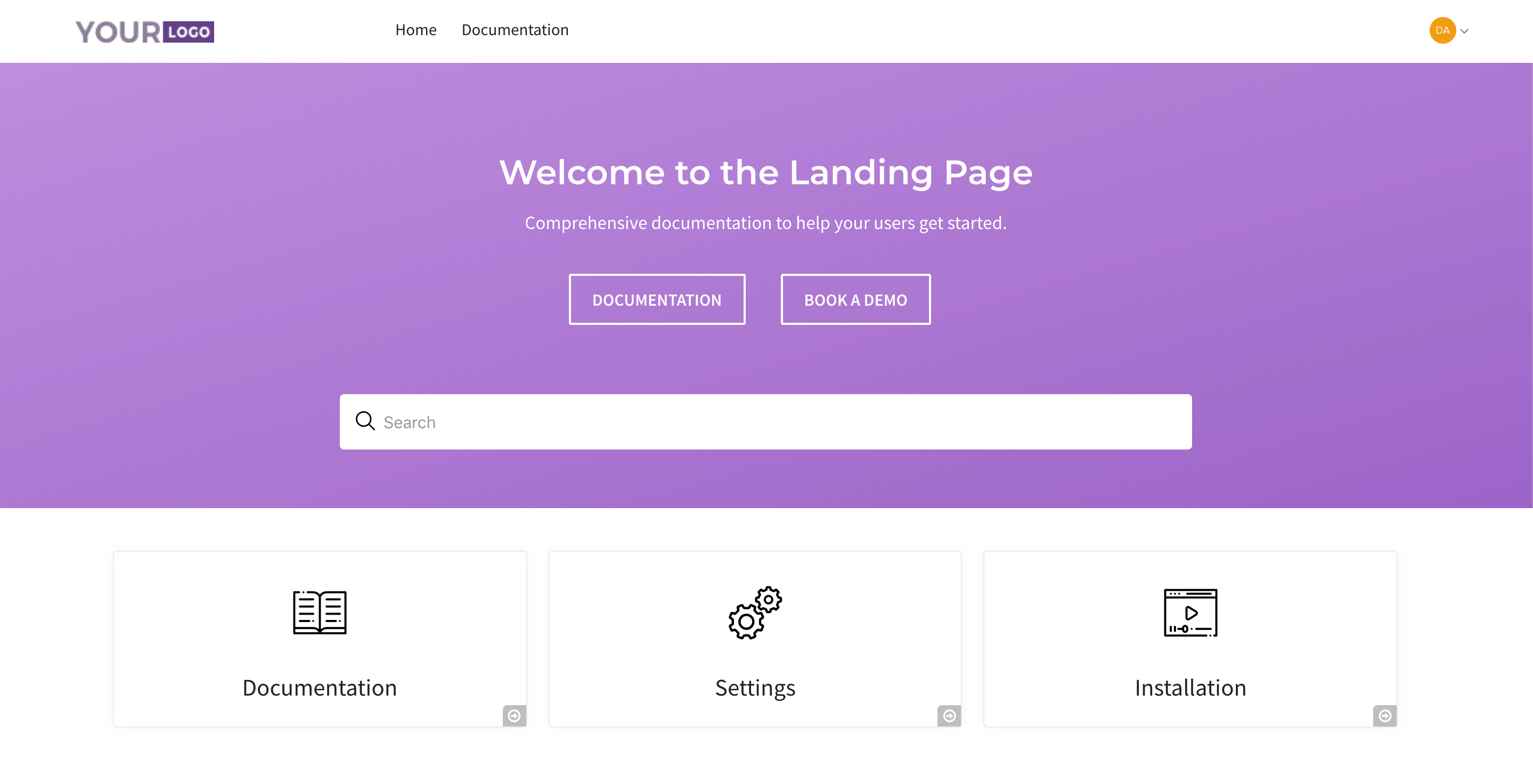 Site Design
The sitewide navigation bar and footer appear on the home page but are configured in the Site Design section in Settings. For information on how to style navigation and the footer, see our
Site Design
topic.
---
Hiding the home page
By default, the home page is enabled for every project, however, you can disable it so the user is directed straight to your documentation.
To disable the home page:
In the Home Page Builder, click the Home page builder settings in the top right corner.
Toggle Visibility Settings off.
---
Save, preview, and publish the home page
While editing the home page, you can save and preview all changes. The home page will not display in your public knowledge base site until it's published.
Use the Save, Preview, and Publish buttons on the top right of the Home Page Builder to take these actions.
Was This Article Helpful?
---