Internal Notes
Updated On 20 Feb 2020

1 Minute To Read
---
Internal notes are notes that, though included within the article text, will not show on public articles unless you're a project member. They can be added in both the Markdown and WYSIWYG editors.
Internal notes are perfect for telling a project member when a bit of information might need to be double-checked or to even leave an editorial note to yourself with future improvements. They also come in handy when you want to leave some extra contextual information for other project members who might use the same documentation as your customers.
To add an internal note:
Click the internal notes icon on the Markdown or WYSIWYG toolbars.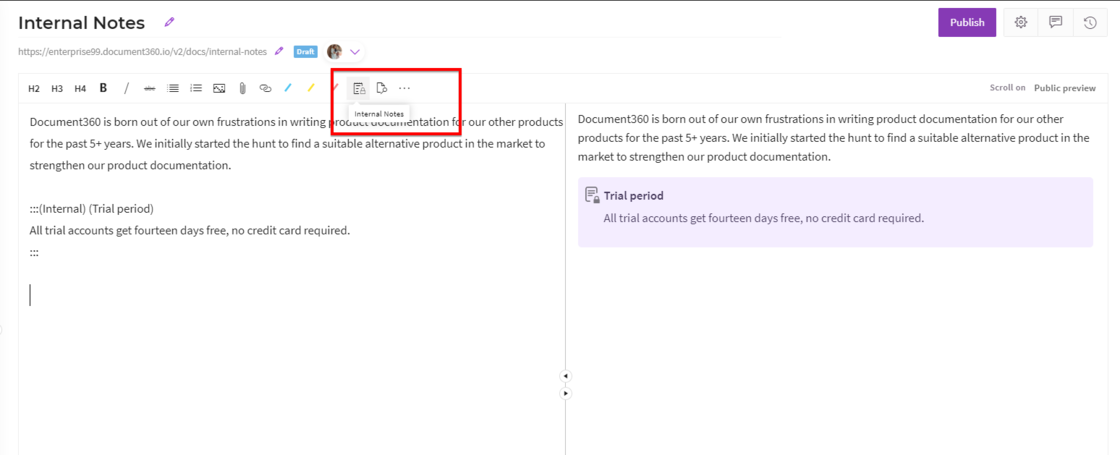 Was This Article Helpful?
---