Feedback
Updated On 13 Feb 2020

1 Minute To Read
---
Feedback Analytics
Feedback analytics track likes and dislikes for each article, as well as any feedback left by users in the feedback form.
If a user dislikes or likes an article, the feedback form will show, letting the user leave a comment about why the content wasn't helpful. The customer can also leave a name and email if they'd like to be followed up with.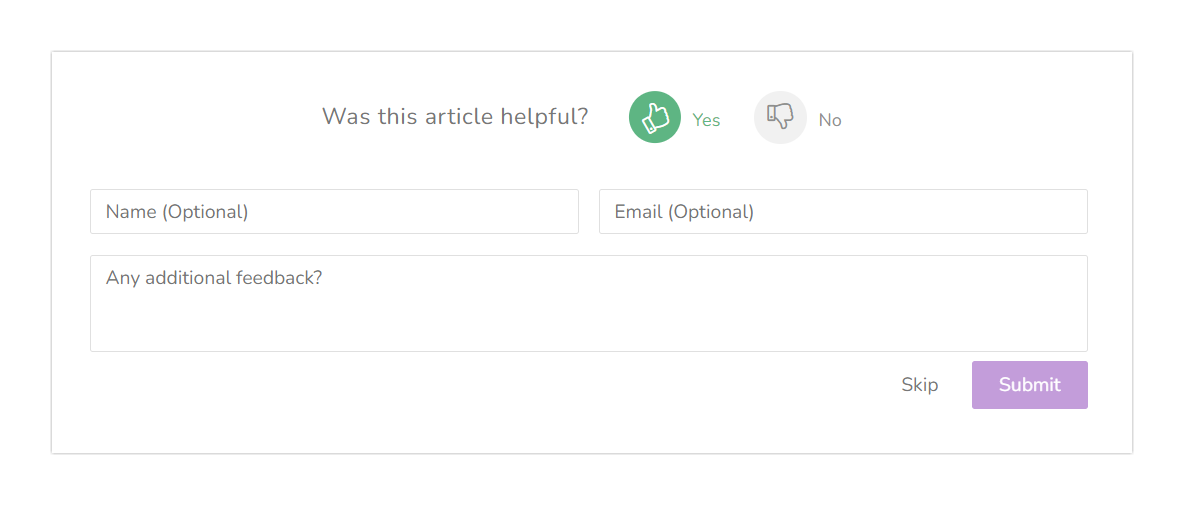 To view feedback analytics, open Performance Analytics in Analytics and navigate to the Feedback tab. To see metrics for a specified time range, select a date at the top of the screen. You can also see metrics by version number.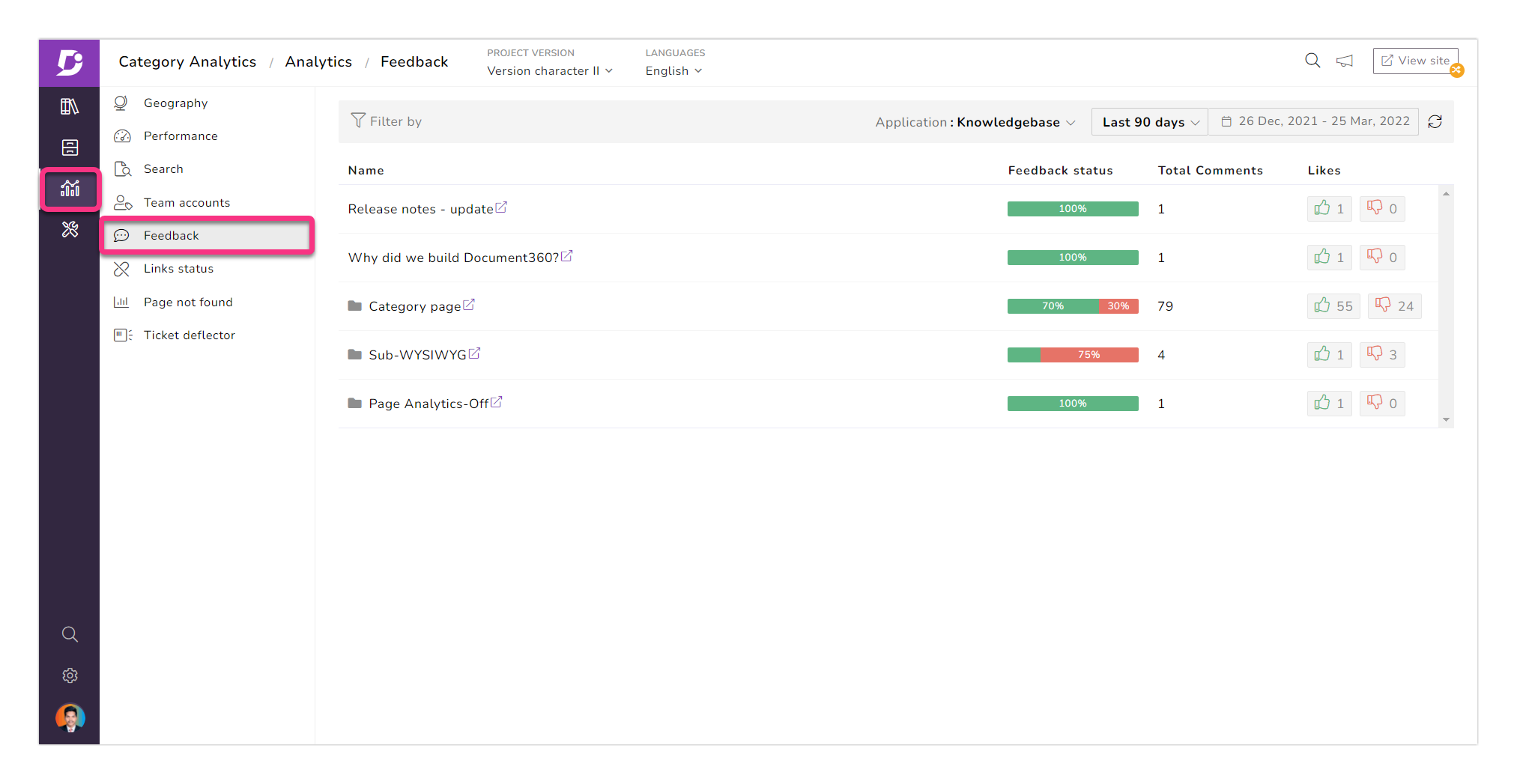 Article are listed with total number of comments as well as likes and dislikes. Filter articles by the number of comments, likes, or dislikes by clicking on the column header.
To view comments on an article, click the article name. The modal will display both the comment and the name and email of the user, if entered.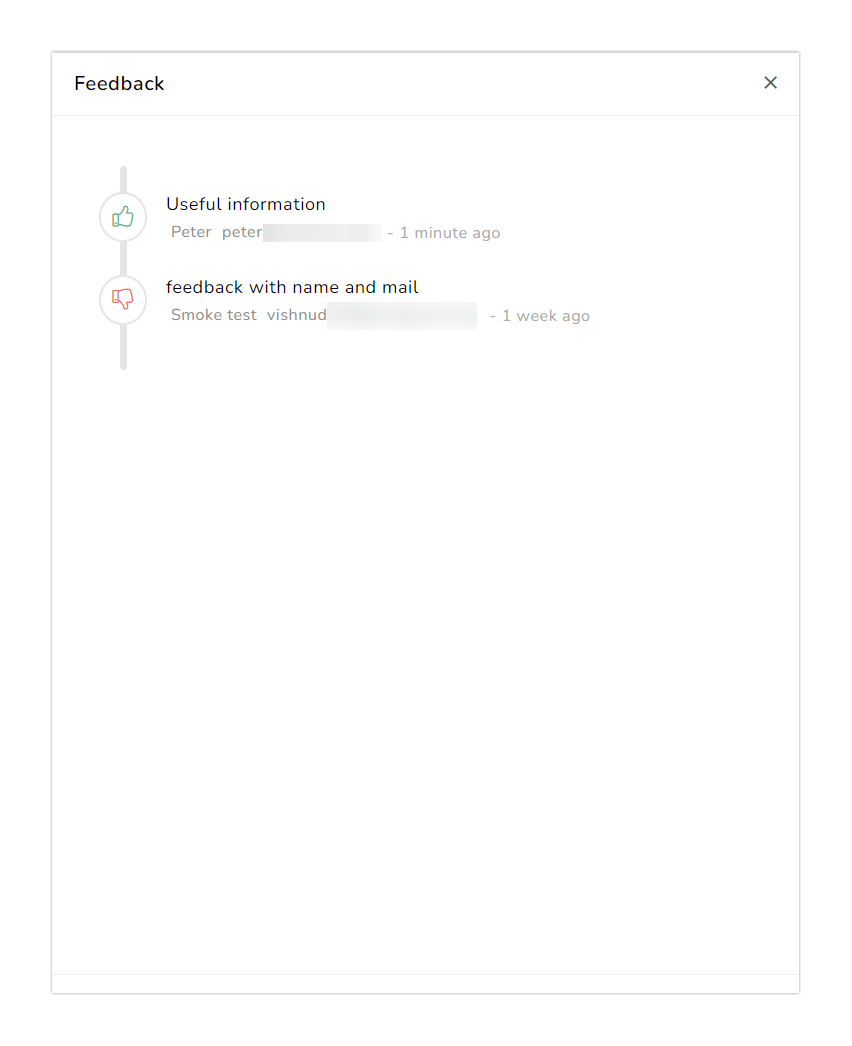 Was This Article Helpful?
---