Mapping an existing SSO configuration to other projects
Updated On 16 Nov 2020

1 Minute To Read
---
Once you have configured any one of the SSO standard (SAML or OpenID) with your project, you can map the same to other Document360 projects you manage from your account.
Note
The steps to map an existing SSO connection are the same for SAML and OpenID.
In doing this you would save a lot of time and don't have the repeat the whole configuration process again.
In the project you wish to map the SSO configuration, click on Settings
Under Tools, click on the Enterprise SSO option
Now, select the SSO standard tab you wish to map with an existing configuration (SAML or OpenID)
In the SAML / OpenID basic configuration section, click on the Edit icon
You can find an option of Configure an existing connection, click on Select
From the dropdown, select the intended connection and click Save button
The connection would be mapped to your project in seconds.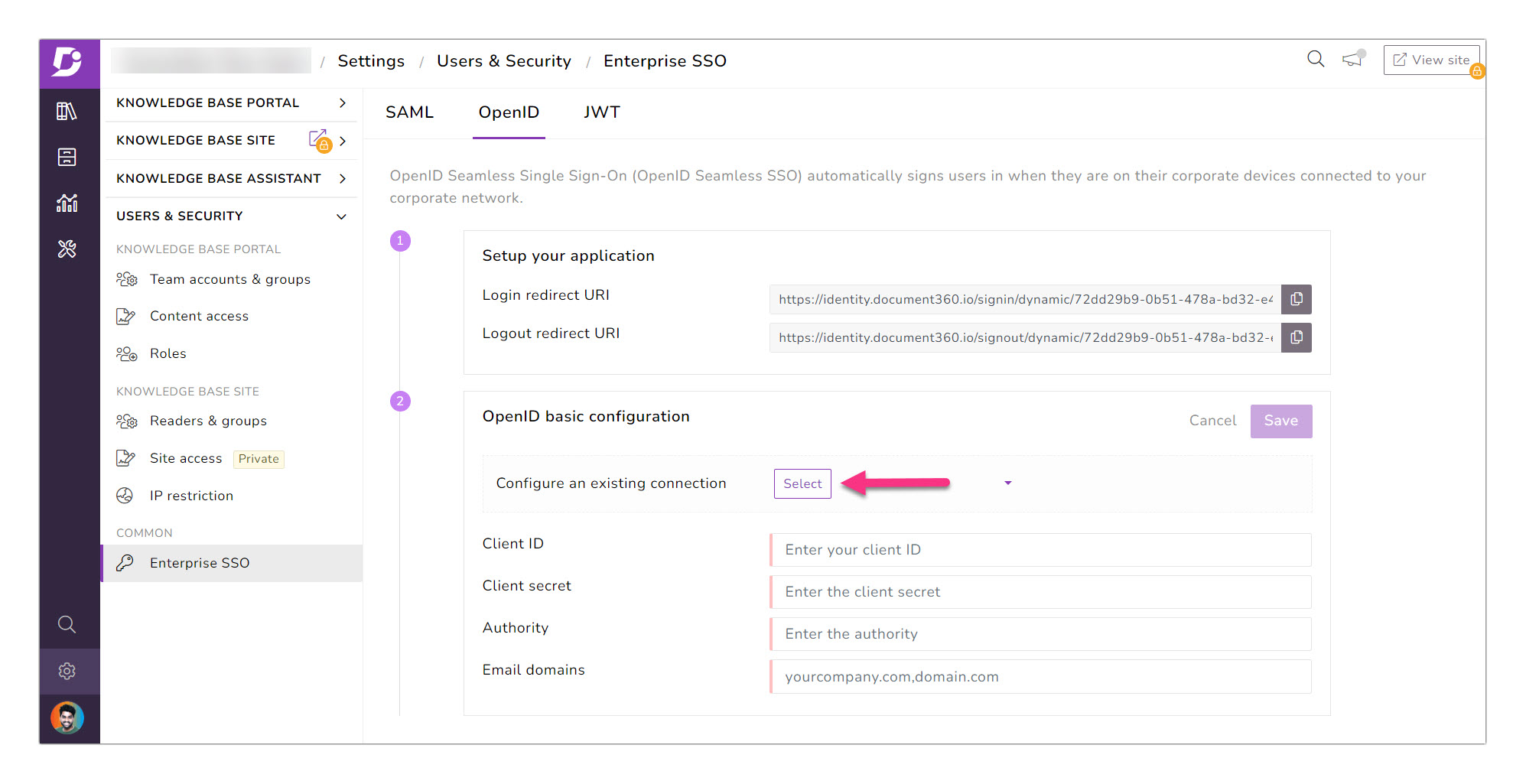 Was This Article Helpful?
---